TREAT: Blueberry Almond Flour Cake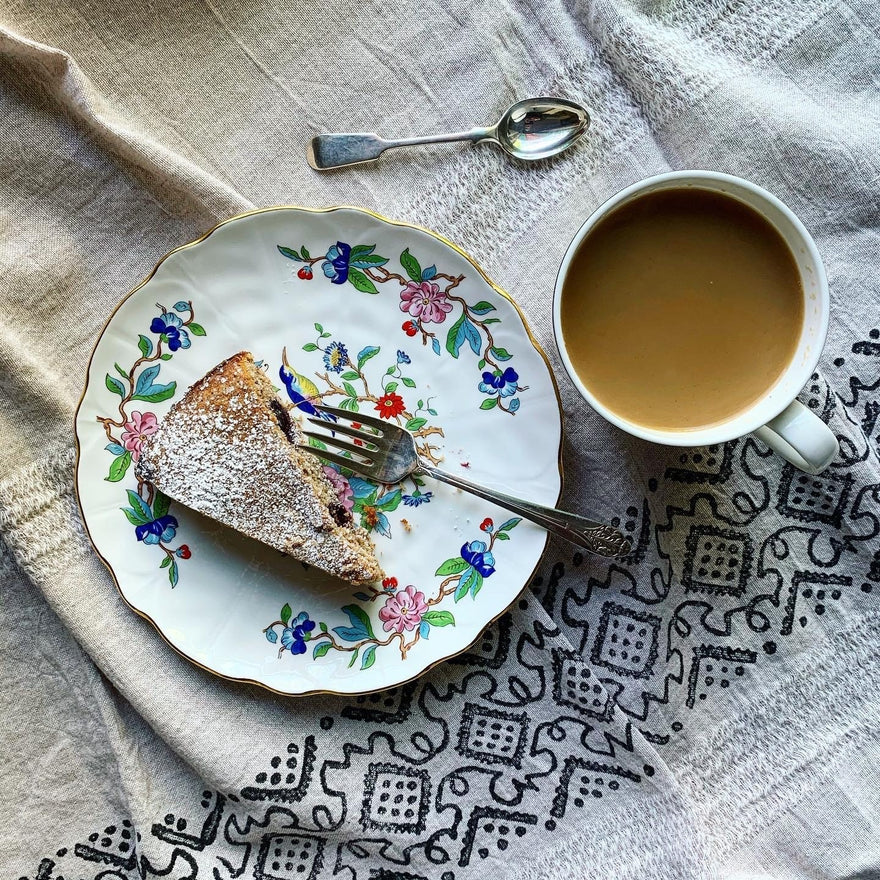 Whenever we make this, everyone goes crazy. That's all you need to know.

1 stick + 3 TBSP unsalted butter, at room temp, extra for greasing the pan
1 cup organic cane sugar (we use Pocketful of Starlight)
1 lemon zest + juice from half lemon
1 tsp vanilla extract
3 large eggs (room temp), beaten
2/3 cup all-purpose flour, sifted
1¼ tsp baking powder
2-3 pinches of salt
1 cup almond flour* or almond meal (we used Trader Joe's)
1½ frozen wild blueberry
*With almond flour, the cake is a little lighter.
Heat oven 375 degrees.
Grease 8-9 inch loaf pan with butter, line with parchment paper and butter the paper. Set pan aside.

Place butter, sugar, lemon zest and vanilla extract in bowl of a stand-up mixer fitted with paddle attachment (or use hand mixer). Beat on high speed for 3-4 minutes until light, then lower speed to medium.
Add eggs in three additions, scraping down the side of the bowl a few times as necessary.
In a separate bowl, whisk together flour, baking powder, salt, almond flour.
With the stand mixer on low, add the dry ingredients in three additions, mixing just until no white specks remain.
Fold in blueberries by hand, then scoop batter into the prepared loaf pan.
Bake 30 minutes, or until knife inserted into the middle of the cake comes out clean.
Cool for 10-15 minutes... and EAT.
A cup of tea or coffee alongside is heavenly!
---