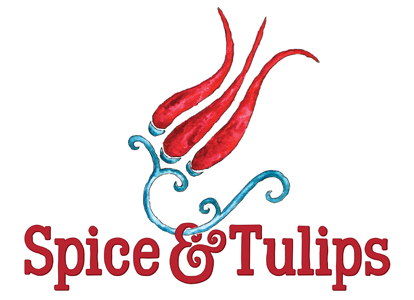 SOUP: Artichoke, Shallots & Leeks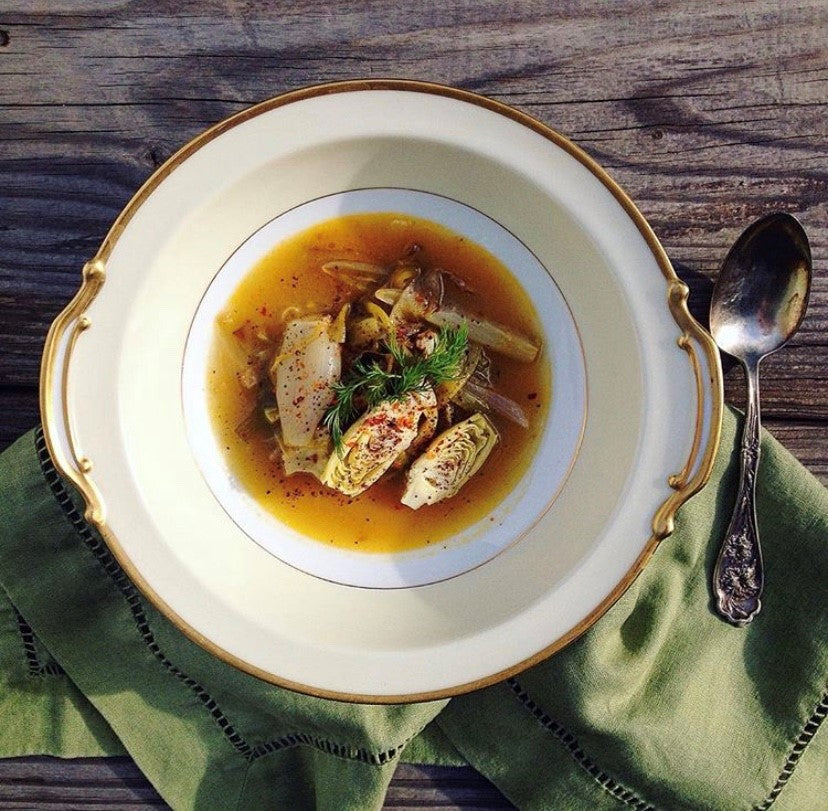 In our opinion, one of the best ways to relax into your evening... appropriately breaking the afternoon fast of a busy workday. 

Olive oil
Canned artichoke hearts
1 shallot, thinly sliced
1 large leek, thinly sliced
1 tsp Marash Chile
Swiss chard
Chicken or vegetable stock
Lemon juice
Butter
Sumac (garnish)

Heat olive oil in a heavy-based saucepan. Add artichoke, shallots and leeks. Sauté over low heat for a few minutes, then add the spices and cook for a couple more minutes.

Add the Swiss chard and stock. Bring to boil, then lower heat and simmer, uncovered, for 8-10 minutes until the artichoke and onions are tender.

Remove saucepan from heat, stir in lemon juice and butter, and put into warmed serving bowl.

Sprinkle with a bit of Sumac and...

...slurp to your heart's content! 
---
---
Also in Spice is the Life