SALAD: Tomatoes, Mozzarella, Herbs & Spices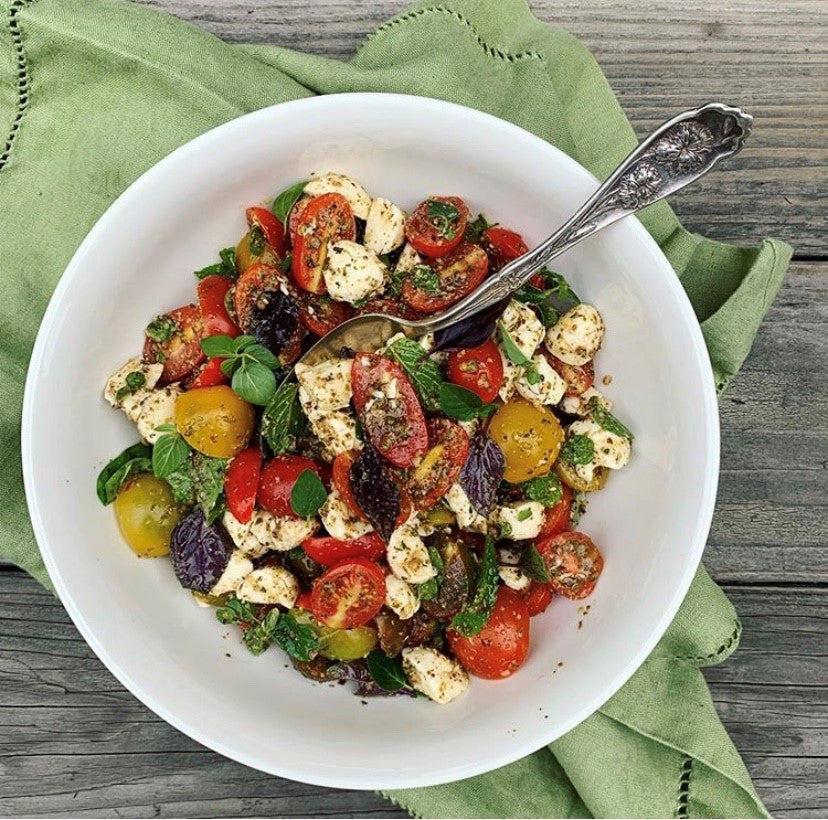 How about a super flavorful tomato mozzarella salad with our signature Olive Oil Dipping Blend and Meyer Lemon dressing? Absolute perfection for a light, easy, tasty, summer-y kind of dinner.
1 lb mixed cherry tomatoes, halved
1 mozzarella ball, cut into small cubes
Garden herbs (Mint, oregano, basil, etc.), cut into leaves
Meyer Lemon Dressing
1 TBSP Meyer Lemon olive oil
1 tsp Traditional Balsamic
1 tsp Spice & Tulips Olive Oil Dipping Blend
Salt to taste (we love French Picnic!)
Place the tomatoes, mozzarella and herbs in a medium bowl. Mix the dressing ingredients together. Pour over salad and gently mix together.
Simple & delicious!
---