APPETIZER: Haydari with Herbs & Spice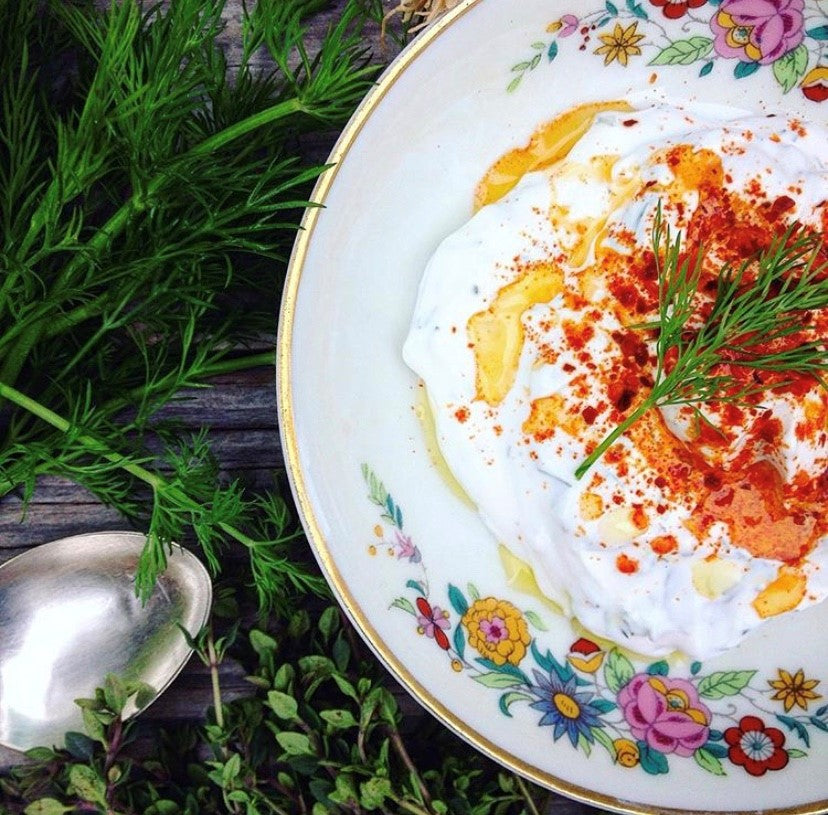 A recipe to get you through the week! Very versatile as an appetizer (dip for chips, crackers or veggies), side dish (alongside rice, chicken or quinoa dish), or as a savory spread on your burger. The best part - it's EASY!

1 lb labne or plain Greek yogurt
2 cloves garlic
2 tsp Spice & Tulips Byzantine blend  (more, if desired)
1-2 Serrano peppers, finely chopped (optional)
1 cup fresh dill, finely chopped
Garnish
Sweet Paprika
Extra Virgin Olive Oil

Place the labne yogurt into a large bowl, set aside.
Crush the garlic & with pinch of salt together (with mortal & pestle) and add to labne. Mix in dill and Serranos. Add the delicious BYZANTINE blend to taste. Mix well.
Chill covered until ready to eat. When ready, transfer to a serving bowl or directly onto your plate and garnish with olive oil and a sprinkle of paprika. 
Serve with fresh, rustic loaf or pita or alongside veggies or meats. See what we mean by versatile?
---